Executive Office
Laura Weeldreyer
Executive Director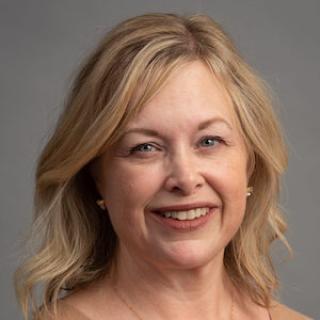 Laura has lived and worked in Baltimore for 25 years and is the mother of three teenage daughters. Her career has been primarily in education in the public and private sectors, most recently as Chief Program Officer for the Everyone Graduates Center at the Johns Hopkins University School of Education. There, she led the national field operations working with middle and high schools across the country.
Previously, as a senior consultant for a public sector management consulting firm, Laura worked nationally on education reform projects with school systems, state departments of education, and non-profit organizations.
Laura worked in the central office of the Baltimore City Public School System for 11 years, where she held several positions–including Deputy Chief of Staff, overseeing major reform initiatives. She also served as an Area Executive Officer for 32 schools and as the Executive Director the Office of New and Charter Schools.
She has served as a Senior Fellow with the Johns Hopkins Institute for Education Policy and as a member of the Maryland State Board of Education.
Laura began her career in education as a Teach for America corps member, and taught elementary and middle school in New Orleans and Baltimore.
Laura received her BA from University of North Carolina at Chapel Hill and a Masters in Public Administration from the University of Baltimore. She holds active professional certifications for teacher, administrator, and superintendent. Laura is the author of several books for children.
Steve Rohde


Deputy Director for Resource and Referral Services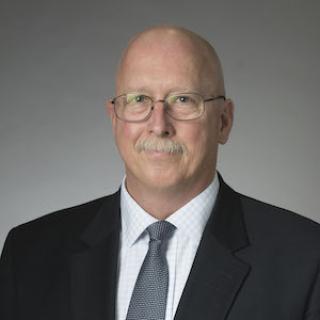 Steve has been a preschool classroom teacher, a child care center director, a child care specialist with municipal and county licensing programs, a trainer, and a county and state administrator for licensing. Steve received both his BA and master's degrees in Early Childhood Education from Towson University. He was an adjunct faculty member at Stevenson University for five years, and is President Emeritus of the board of directors for Child Care Aware of America. Steve and his wife of over 40 years have two daughters.
Warren Jones
Chief of Staff
Cathy Zawadowicz
Office Manager & Salesforce Administrator
Melissa Fitzgerald
Executive Office Assistant
development & communications
Jennifer Andiorio
Director of Development
Douglas Lent
Communications Director
Virginia McDaniel
Outreach Manager
finance
Johanna Licharowicz
Finance Director
Keysha Porte
Grant Accountant
Hannah Fletcher
Finance Assistant
Cearia Rice
Finance Assistant
human resources
Shandy Destin
Human Resources Director
information technology
Desktop Support and CIO Services provided by Baltimore Consulting
public policy
Clinton Macsherry
Director of Public Policy
Beth Morrow
Associate Director of Public Policy
family support/early head start
Nellie Power, LCSW-C
Chief Program Officer
Melanie Martin
Family Support Network Director
Faith Miller
Early Head Start (EHS) Program Director
Toni Adair
EHS Family and Community Partnership Specialist
Karen Brown
Program Consultant
Shawan Burke
EHS Family and Community Partnership Specialist
Nathalia Gordon
Program Consultant
Rochetta Gordon 
Assistant EHS Program Director
Andrew Mwangi
Family Support Data Manager
Sheila Sinkler
Program Administrative Assistant
Vacant
Data & Technical Support Specialist
Vacant
EHS Administrative Specialist
Prenatal-to-three Project
Felicia Jones, Ed. D.
Prenatal-to-Three (PN-3) Project Director
training, family support
Gail Guillard
Family Support Training Director & Strengthening Families Coordinator
Brenda Badger
Human Services Program Assistant
LOCATE: Child Care
FloJean Speck
Director, LOCATE: Child Care
Monique Allen
LOCATE Community Line Resource and Referral Specialist
LaTonya Anderson
LOCATE Community Line Coordinator
Leslee Bright
Enhanced Services Corporate Coordinator and LOCATE Trainer
Janet Cover
Administrative Assistant
Jordan Knox
Administrative Assistant
Patty McCormack
Special Needs Child Care Referral Specialist
Marie Moyd
LOCATE Data Maintenance Coordinator
Alely Salazar
Special Needs Child Care Referral Specialist
Sharrel Tombs
LOCATE Special Needs Coordinator
Chaquana Truitt
LOCATE Community Line Resource and Referral Specialist
Keilah Willoughby
Special Needs Child Care Referral Specialist
training & technical assistance, resource and referral services
Lacey Tsonis
Assistant Deputy Director, Resource & Referral Services
Consuelo Dailey
Clearinghouse Training Administrative Assistant